I began selling my resources online many years ago, it was a lonely gig. Oh my have things changed. When I embarked on the world of TpT almost four years ago (this September) I never imagined that I would make the connections that I have. Not only do I get to chat with my wonderful customers from all around the world but TpT has afforded me new and dear blogging friends. I have made strong connections and am so happy to call them my dearest friends.
So when the idea of a blog hop came up – the theme 'BTS with Friends' just summed it up so well for us.
~ A free welcome poster, a $50 TpT voucher and a $50 Amazon voucher to be won, oh my!
At each stop there will be a Rafflecopter for you to enter and win a value of between $10-$20 to spend at that persons store.
As you visit each blog you will be able to collect a free file. Click here for your 4th piece of your welcome poster/wall display.
Once you have collected all the files, you will be able to piece them together and create an awesome BTS Welcome Poster/Wall Display for you and your kiddies to color!
Click here
to see how to assemble and what it will look like! (Thanks so much to the very talented Mel at Graphics from the Pond).
THERE'S MORE TO BE WON – At the final stop of the hop, there will be a special rafflecopter to enter. There will be two winners! You could win a $50 TpT voucher or a $50 Amazon voucher to help get your school year off to an awesome start!
Jump on the back to school bus and pick up your freebies.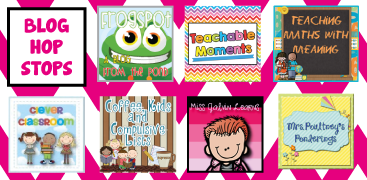 (Visited 1 times, 1 visits today)