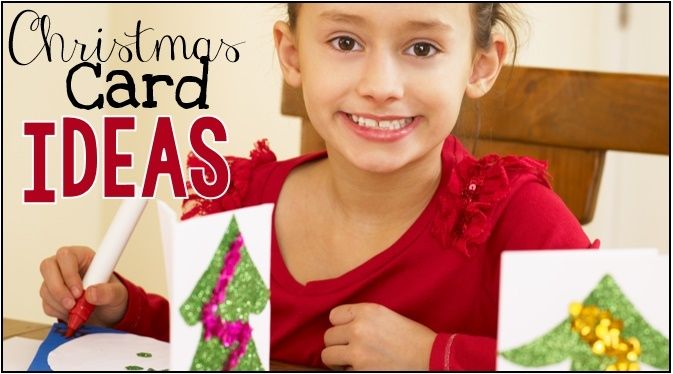 Christmas is almost here!  It is certainly called the crazy season for a reason!  Have you been shopping lately?  Oh my goodness it's bedlam here in NSW, I bet it's the same where you're from!
It's this craziness that reminds me I should be more organized each year, and still… here I am with half of everything done!  Are you the same? There's just so much to do!
To make things a little easier, I wanted to help you out with some Christmas card ideas that your students could make for their loved ones or friends.
This card is inspired by Christmas lights and uses bottle caps to create each light.
I have used ribbon for the cord, but if you like students could use string, wool or just draw the lines.
I blogged about it over at my collaborative blog; Elementary Chalkboard. You will find the steps to create this card here.
Created by Clever Classroom via Elementary Chalkboard.
Grab these FREE Christmas card templates via our store.
They are quick and easy to create.  Students can color, or decorate with collage items you have hanging around.
Image by Clever Classroom.
Click the image above or below to download your FREE file full of Christmas card templates, ready to go.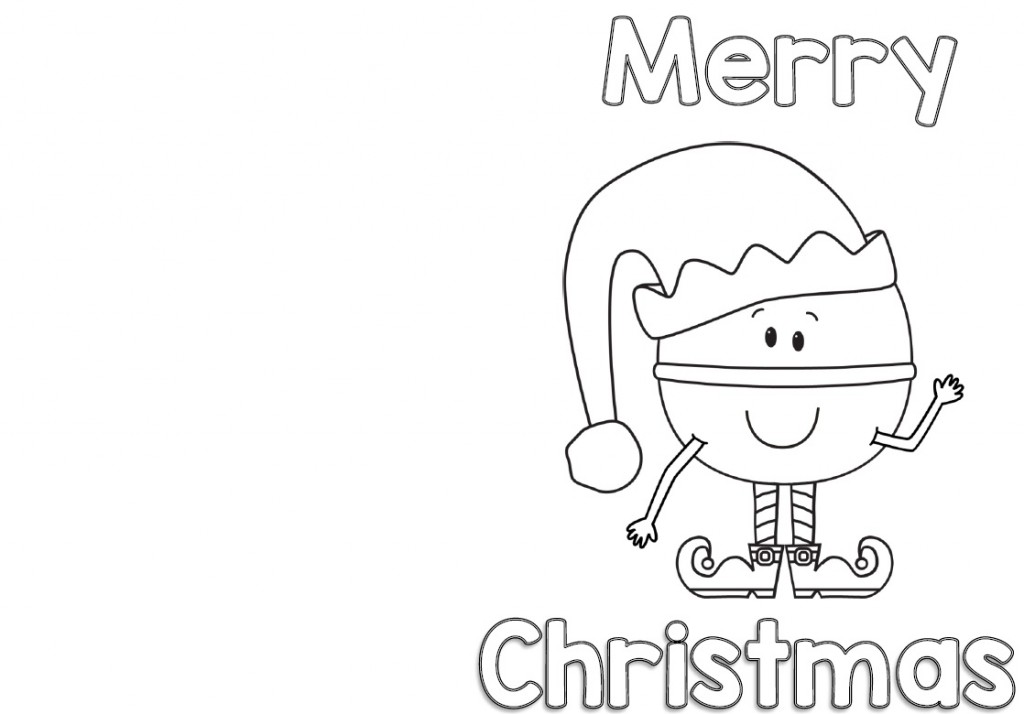 I love how this card looks and would be great for fine-motor work. I found it on Pinterest and unfortunately the blog post is not in English.
This is such a create yet simple Christmas card idea.
Children will enjoy creating the accordion folds.
I found this crafty idea over at Buggy and Buddy.
Click here to see how to create it.
Pinterest link for later.
One Crafty Place came up with this cute reindeer card idea.  They're gorgeous and they double as a card and a gift!
She calls them candygrams!  How adorable!  Click through to grab the FREE printable and more information on how to create them with your students.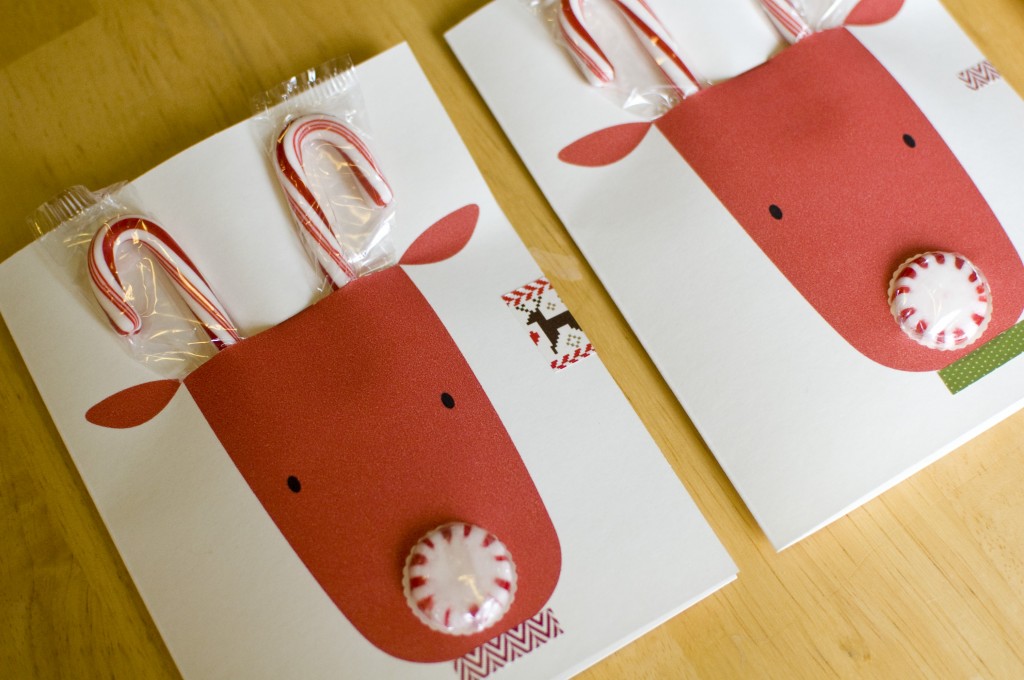 Thanks for this idea One Crafty Place.
About a Mom used washi tape pieces with her children to create these simple Christmas cards.
Image found over at About a Mom.
Have you seen the hundreds of Christmas ideas for the classroom on our popular Pinterest boards?
This simple print is such a clever idea.
Frogs, Snails and Puppy Dog Tails has used brush sticks or what some call stackadoo blocks to create a Christmas tree image.
I guess you could use plain wooden blocks, lego or duplo blocks.
Image found over at Frogs, Snails and Puppy Dog Tails.
This cute card is not only cute, it's simple to make.
It only requires a few materials and is really easy to make.
Hands on as we Grow created this card and you can read more here.
Image found over at Hands on as we Grow.
My lovely friend Mel over at From the Pond is a talented artist.
Not only does she create crafts using different mediums, she creates digital clipart too.
These simple cards are perfect for a range of ages.
Check them out over on her blog: From the Pond. Be sure to grab the free template while you're there.
Image found over at From the Pond.
This Christmas card is so smart.  Do you think your students would love creating this one?
I found it over at BuzzFeed and it's by Alltarynne blog.
Image by Alltarynne blog.
You might also like to use our Christmas Coloring Pages to create your own cards.  Students could cut out the images and glue them on a folded piece of cardstock.
The file also includes 20 ways to use the coloring pages and they would be ideal for the last few weeks leading up to Christmas break.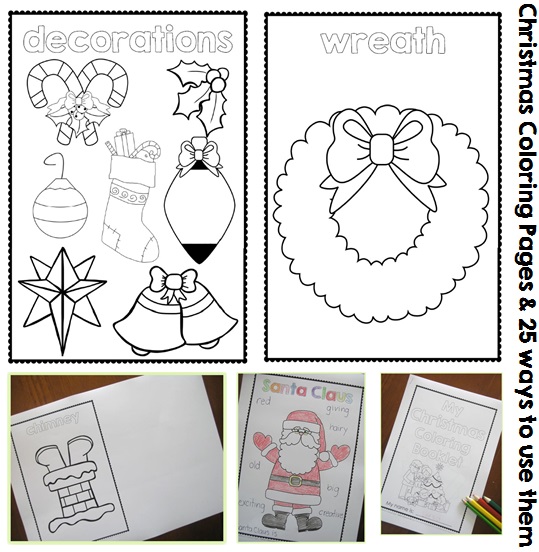 Beauty and the Beard created these super simple but effective Christmas cards. Scroll through their post for a few other simple card ideas.
I just love that they are so simple to create, look good and require little preparation and materials.
Image by Beauty and Beard.
Hub Pages shared a few pop-up Christmas card ideas.
My students always got a buzz out of pop-up cards. Do you think your students would like creating these?
Read more here.
Image via Hub pages.
I hope these Christmas card ideas light up your students' eyes this December.
If you're looking for a Christmas unit to sink your teeth into, our Christmas Around the World BUNDLE is perfect for K-2.  Read more via our blog post here.
Happy holidays to you, your family and your students.
Thanks for dropping by.
(Visited 1 times, 1 visits today)