Can you believe that we are wrapping up another year?  I don't know about you, but it certainly does feel like every year goes faster than the one before.  A year really does go by in a flash!
I think we are all too busy and just need an extra day, perhaps another day between Saturday and Sunday would be nice!
It's going to be strange writing 2016!  Do you write the wrong year for the first few weeks?
As you look forward to the New Year, you might be thinking about how your students can reflect on the year and project about the New Year.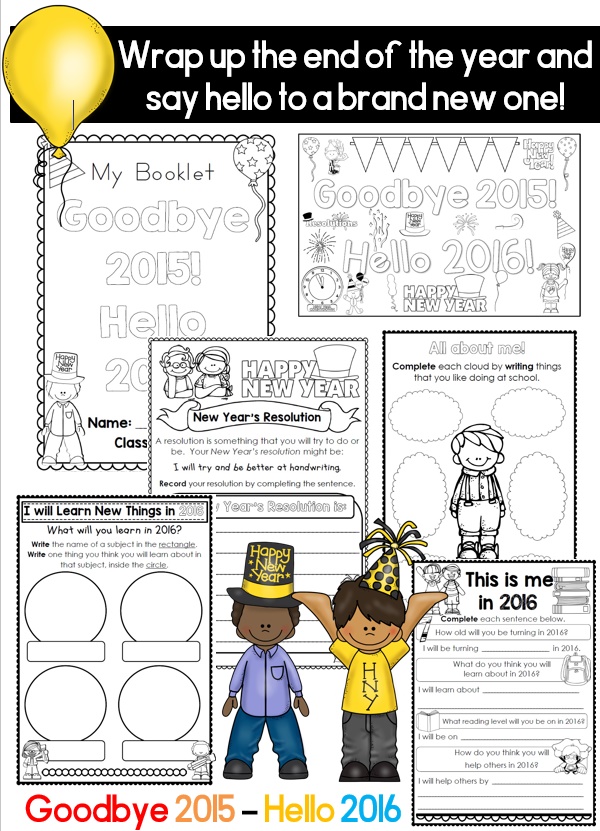 I have incorporated a few of my fave things in this New Years writing pack.  It will work for December and January.
I update it each year so that you have the current year on your pages. All you need to do is log in to your Teachers pay Teacher page and go to "My Purchases" and redownload it.  Or you can just follow this link.
I like to focus on what students are good at and what they are challenged by to help form my goals with them.
I also use current assessment data to formulate a goal or two that they can work on.
Once you have formulated a goal, you could print it out and place it on the students'desks.  From here, you can teach children how to reflect on their goal by closing their eyes and remembering what they have done. Then have them visualize themselves achieving that goal.  They could also draw it, tell a friend or a toy, act it out, or say it out loud.  You might like our Superhero goal writing activities with more detail about this.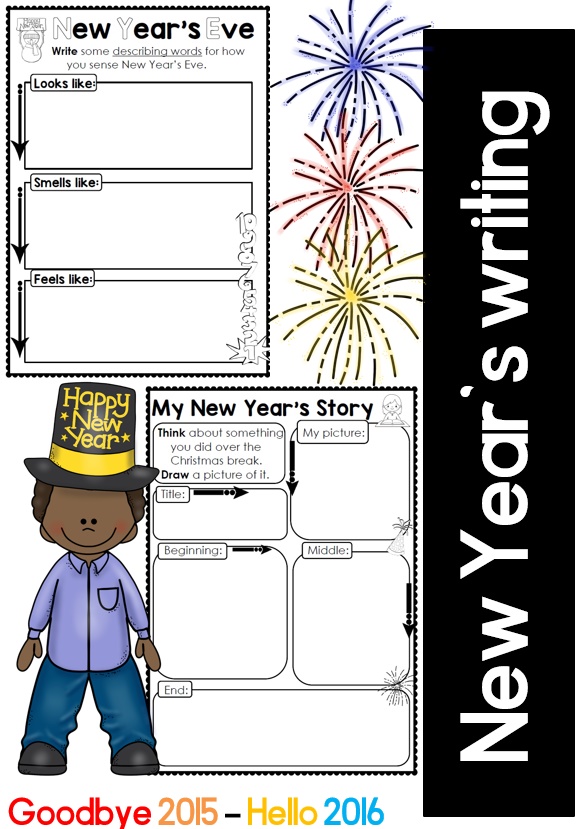 To see all the activities in this file, you can download all the pages in one file, in the preview – here.
(Visited 1 times, 1 visits today)