Hi all, I just love creating sight word resources and I have recently made a cute new set.
This one has been a long time coming!  I started it so long ago and thought it was about time that I finished it for you!
I am so excited to show you these super fun sight word t-shirts.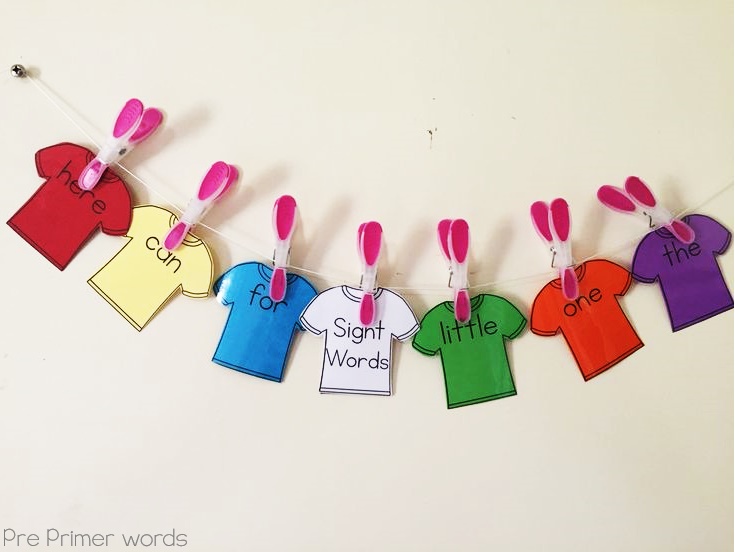 The bundle includes Dolch words: Pre-Primer, Primer, First and Second Grade.
I will be adding them to the Sight Word Never Ending BUNDLE very soon.
I have included two different sizes so that you can display either the small or large set.  The t-shirts could be an alternative to your word wall.
Or you could hang them in your library corner, or even use them in small group instruction to teach sight words.
You can then use the smaller cards for simple cards games.
Don't worry, I have included instructions for some easy-peasy games.
Print out a blank set to create your own words (or edit the pages – see below).
You can also edit the t-shirts to include any text that you like.
You can use the instructions in the file to help you edit the t-shirts.
The word lists can be used to help children practice their sight words. Choose from the color or black and white versions.
The bundle includes Pre-Primer, Primer, First and second Grade Dolch word lists.
For more sight word ideas, check out our sight word Pinterest board.
Thanks for dropping by.
(Visited 1 times, 1 visits today)